CARES Act Fraud Defense Lawyer
Navigating CARES Act Fraud Defense with Candice Fields Law
In the wake of the COVID-19 pandemic, the federal government introduced the Coronavirus Aid, Relief, and Economic Security (CARES) Act to provide financial assistance to individuals, businesses, and healthcare providers. While this initiative has been a lifeline for many, it has also led to a rise in fraud allegations as authorities vigilantly monitor the distribution and utilization of these funds.
Need legal assistance?
Call us at
916-414-8050
24/7 to arrange to speak with a lawyer about your case, or
contact us
through the website today.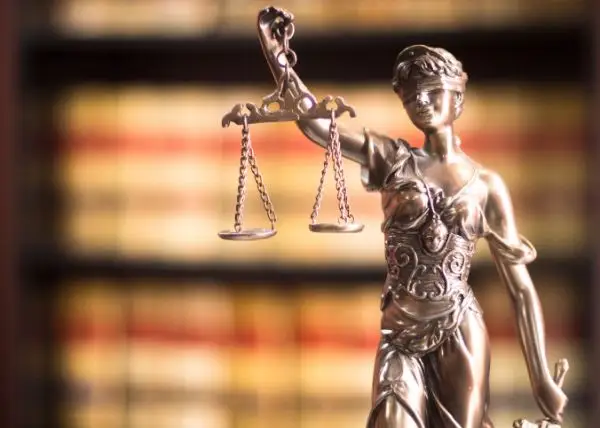 What Are CARES Act Fraud Allegations?
The CARES Act covers a broad spectrum of financial relief provisions, including the Paycheck Protection Program (PPP) and the Economic Injury Disaster Loans (EIDL). Due to the massive financial outlay, the federal government has put in place stringent measures to prevent fraud and misuse of these funds. Consequently, individuals and businesses may find themselves facing accusations of:
1. False Information on Loan Applications
Accusations often revolve around providing incorrect information on loan applications, including inflating payroll costs or the number of employees.
2. Misuse of Funds
Allegedly using the funds for purposes other than what was specified in the loan agreement.
3. Double-Dipping
Applying for and receiving funds from multiple sources, which is prohibited under the CARES Act.
Industries Receiving the Most CARES Act Fraud Allegations
During the implementation of the CARES Act, several industries have faced a heightened number of fraud allegations. It is vital to recognize the sectors that are under heightened scrutiny to better understand the context of these allegations. Below we delineate the industries that have received the most CARES Act fraud allegations:
Healthcare Industry
The healthcare sector, being one of the significant beneficiaries of the CARES Act, has seen a surge in fraud allegations. These generally involve false billing, misrepresenting services offered, or providing false information on loan applications to secure larger amounts.
Construction Industry
Companies in the construction industry have faced allegations mainly surrounding the misuse of funds, where the financial assistance received was reportedly utilized for purposes other than what was specified in the loan agreements.
Retail Industry
Retailers, severely impacted by the pandemic, have been significant recipients of CARES Act funds. Some have faced allegations of fraud due to purported misinformation on loan applications, including inflated payroll costs or misrepresented number of employees.
Transportation and Logistics
Transportation and logistics companies have been scrutinized for possible double-dipping incidents, where firms applied for and received funds from multiple sources, a practice prohibited under the CARES Act.
Hospitality Industry
The hospitality industry, including hotels and restaurants, has also been a focal point of CARES Act fraud investigations, mainly centered on the potential misuse of funds and providing false information on loan applications.
It is essential to note that being in these industries does not imply a higher likelihood of involvement in fraudulent activities. However, companies in these sectors should be particularly vigilant and ensure full compliance with the CARES Act provisions to avoid potential allegations.
If your business operates in any of these sectors and is facing CARES Act fraud allegations, Candice Fields Law stands ready to defend your rights and help you navigate through the complex legal proceedings that might ensue. Reach out to Candice Fields Law for Guidance and Defense
Penalties of CARES Act Fraud
The repercussions of being found guilty of CARES Act fraud are substantial and can significantly affect an individual's personal and professional life. These penalties are designed to act as a deterrent against misuse of government funds intended to aid businesses and individuals during the COVID-19 pandemic. Here is an outline of potential consequences one might face if convicted of CARES Act Fraud:
Imprisonment
Convictions can potentially lead to long prison terms, reflecting the gravity with which the justice system views fraud against public programs intended to provide relief in times of crisis.
Restitution
Courts may order individuals or organizations found guilty to pay restitution, which involves compensating the government for the financial losses incurred due to the fraudulent activity.
Fines
Apart from restitution, hefty fines might be levied, which can put significant financial strain on individuals and businesses.
Asset Forfeiture
In some cases, assets proven to have been acquired through fraudulent funds may be seized by the government.
Probation
Convicted individuals might face a probation period, during which they are expected to meet certain conditions, failing which they might face incarceration.
Criminal Record
A conviction results in a criminal record, which can have long-lasting repercussions, including difficulties in securing employment, housing, or loans in the future.
Reputational Damage
Businesses and individuals found guilty might suffer irreversible damage to their reputations, affecting their personal relationships and professional standing.
Collateral Consequences
A criminal conviction may jeopardize an individual's or business's license to conduct business. Important rights including the right to possess firearms and the right to vote are also at risk in the event of a criminal conviction for CARES Act fraud
What to do if Charged with CARES Act Fraud (or Served with a Target Letter)
Facing allegations of CARES Act Fraud can be a daunting and stressful experience. It is imperative to act swiftly and decisively to protect your rights and build a formidable defense. Here are the steps you should take if you find yourself in this predicament:
Remain Silent
Exercise your right to remain silent to prevent any statements from being used against you. Remember, anything you say can be used as evidence.
Seek Legal Counsel
It's critical to consult with a seasoned defense attorney with experience dealing with federal fraud cases. Contact Candice Fields Law, where you will receive vigorous representation grounded in a deep understanding of the legal intricacies involved in CARES Act fraud cases.
Preserve Evidence
Start gathering and preserving any documents, emails, or other communication forms that can help build your defense. This evidence can be vital in proving your innocence or mitigating circumstances.
Compliance with Legal Processes
Comply with any legal obligations such as court appearances, but do so with your attorney present to guide you and protect your interests.
No Public Statements
Avoid making public statements about the case, including on social media platforms, to prevent complicating your legal position.
Collaborative Defense Strategy
Work closely with your attorney to develop a robust defense strategy. At Candice Fields Law, we believe in a collaborative approach, valuing the input and insights of our clients as we craft a defense tailored to your unique circumstances.
How Candice Fields Law Can Help
If you are facing accusations related to CARES Act fraud, enlisting a seasoned defense attorney like those at Candice Fields Law is imperative. Our team offers:
1. In-depth Investigation
We comprehensively analyze your case, gathering all pertinent information and evidence to support your defense.
2. Strategic Defense Planning
Using the information gathered, we devise a strategic defense plan to counter the allegations effectively and preserve your reputation.
3. Skilled Negotiation and Representation
Armed with a wealth of experience, our attorneys are adept at negotiating with federal agencies, working tirelessly to achieve favorable outcomes for our clients.
4. Trial Readiness
If your case proceeds to trial, trust in Candice Fields Law to offer robust representation, defending your rights with vigor and dedication.
Ready to Secure Your Future?
In the face of adversity, you do not have to stand alone. Entrust your defense to Candice Fields Law, where dedication meets unwavering support. When the stakes are high, we stand ready to fight vigorously for your rights and reputation.
Take a decisive step towards reclaiming your peace of mind. Contact Candice Fields Law today, and let us build a strong defense together.
Need legal assistance?
Call us at
916-414-8050
24/7 to arrange to speak with a lawyer about your case, or
contact us
through the website today.